You may have heard about B. Cosmetics* by now. I've seen a few of their products reviewed on other blogs and when I've mentioned it I've been told they've spotted them in Superdrug. B Cosmetics are vegan and approved by BUAV and I thoroughly welcome a new cruelty-free brand to the high-street and was ecstatic to see the PR e-mail offering me the chance to try some products for free.
The B. Skincare range is split into three phase - each phase categorised by how mature your skin is. I have really oily skin which will hopefully serve me well when an I'm older and produce little wrinkles however I've been really liking some serums I also got for free recently so thought I would give this a chance.
First off it does have a smell to it. Not an added fragrance but a very typical skincare fragrance, like soap. I could smell it but it wouldn't put me off but I still prefer my moisturiser and scrubs to smell of little. But as I said no deal-breaker.
On the nights I have worn this I have woken up to very soft skin. However so far I haven't seen any lasting benefits to my skin, making it good to use if you skin is feeling really tight before bed, but not as a holy grail serum.
Next up I picked the B.Een Skintone Corrector as I have a very uneven skintone so I'm usually all over these kinds of products. Admittedly I was expecting something a bit different. The product description didn't specifically say which type of skin it will correct but when I seen the yellow liquid come out the tube I realised it wasn't suited for my red toned skin but for someone will sallow or dull skin. I have used this and it did brighten up my skin however I don't need a skin brightener so cannot give an indepth review. I would still say dry-skinned girls should give this a chance though and let me know! :)
On top of the redness I've spoken about above I also have pretty predominant dark circles so I'm always on the look out for that concealer. I love a brightening concealer around the eye as I think it makes such a huge different to the eye area (I also have small eye so anything that makes them look wide awake is fine by me!). This concealer comes in a twisty tube, which I have never before, but it makes the whole application process much quicker and easier. I picked the lightest shade which was very light and was almost an exact match for me. As for pigmentation it is fairly opaque so falls under the 'buildable' list of concealers. I don't rely on this by itself to cover dark circles but apply it on top of my Illamasqua concealer to open up my eyes.
And lastly I chose the B.Groomed Eyebrow pencil, which was by far my fav and a product I could see myself re-purchasing. I've been using HD Brows for ages now (no idea if cruelty-free btw!) but they are very pigmented and can cause quite the scouse brow if you're not careful. This however was more buildable and it is quite natural looking. I have eyebrows that don't match no matter how much I play with them so I don't like using anything that might drag too much attention towards them. So this was perfect. The other end of the stick has some wax which I also really liked. I have been using this every day for over a week and have no yet had to sharpen the pencil so I see this lasting me some time.
Overall, I would say I have some mixed feeling about the products. These are good
highstreet
make-up products and for the price I am certainly not going to complain. The product I see myself re-purchasing is the eyebrow pencil. The night serum and under eye concealer were good for the price but I would rather pay more expensive and get an amazing product rather than one of typical highstreet quality. The Colour Corrector I don't want to comment on much because I feel it just wasn't the right product for
me
but could be really suited for drier skinned ladies.
What do you think? Have any of your tried the B.Cosmetics range?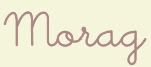 * I was gifted these products by a PR company. My opinion is always mine.