Recently I was contacted by
Big Green Smile
* asking if I wanted to review any of their products. Obviously being a lover of natural and organic hippy beauty I was made-up. Their site has loads of products, not just beauty ones, and I honestly considered asking for some cleaning products but decided to keep with the cruelty-free beauty theme as it was intended for the blog.
I had been considering purchasing something to help me sleep (having looked at
This Works
and
The Body Shop
already) so was drawn to the
Badger Sleep Balm
. I'm not a terrible sleeper which is probably because I've stuck to some rules for so many years however since being in the 9-5 my sleeping pattern hasn't been great. I ideally need 9 hours to function properly but usually don't feel tired at 10pm at night during the week and I usually drink a can of Relentless at lunch in order to get loads of shit done so I don't have to stay late. So yes, my pattern went to fuck so I was in the market for something to help me sleep.
Badger was a brand I was vaguely aware of but not being that much of an online shopper and not having yet located the perfect health store in Glasgow it wasn't a brand I had tried anything of before. Something that did raise my eyebrow before I tried it was that it was lavender fragranced. I don't like lavender scented stuff (weird, I know) so was concerned about this however when I received it & took my first whiff it was a very gentle lavender scent. I also wouldn't haved guessed there was ginger in it had I not read the label, so fellow ginger haters should not be put off!
As for the balm itself there is first of all a lot in the tin - so should do anyone a long time. It's is also very solid and only a thin layer comes off when you rub your fingers on it so you can never accidentally use too much. And as for that brown-yellow colour it comes off completely transparent on your skin so don't worry about a flatmate/lover/family member seeing you with yellow on your face! I personally put it most of the way over my face and also on my wrists - so all the pressure points.
My general advice/opinion on using this is that it works in the same way a relaxing bubble bath would. It helps you relax and unwind but won't send you straight to sleep. I found that applying this around 8:30pm would slowly help relax my brain so when 10pm did come around I'd begin to easily hit the pillow. My main sleep problem is that I wake up in the middle of the night (especially on a week night when my body knows it will be work soon!) & it didn't stop that from happening. However it did help me fall back asleep on those 4am wake-up calls.
As for using this in the future/re-purchasing I am going to continue to use this well into the future (as you get so much of it!) but think I'll buy one or two other sleep products to try alongside it (such as pillow spray) to help correct my sleep pattern (and maybe buy a duvet cover - that might help with the sleep thing). Sleep products are something that are quite new to me so I still want to try more to create some sort of benchmark as to what is a good sleep aid. But this has helped.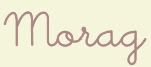 * I was given this by a PR company working on behalf of Big Green Smile. I was allowed to pick my own product to review from their site and wasn't gifted this product specifically. Opinion is always my own.