I'll admit here and now that I am not a big fan of The Body Shop. There have been several of their products that I have stopped using before finishing because they really were that bad. However, unlike make-up, cruelty-free toiletries aren't the easiest to come by so when I need to replace shampoo/soap/deodorant and don't have time to research/order online I'll usually head to my nearest Body Shop.
I hadn't used make-up remover in ages but I had began using a mascara that was pretty hard to budge with just water (I'm not naming it because I picked it up thinking it was cruelty-free when it wasn't - no free advertising here!) so I needed something stronger.
For the purpose of review - this is what I consider a blob
Like a lot of Body Shop products I will say this was okay. I would usually need to use three blobs of the stuff to get rid of my daily make-up (maybe five if I was in my full going out face) but would still wake up with some more smudged mascara along my lash line. So would use one more blob in the morning before doing that days make-up.
However I do have a pretty negative thing to say about this which didn't bother me much but might bother you! It says soothing camomile however I found this could make the skin around my eyes feel stingy. I don't have particularly sensitive skin so this means two things 1) the stingyness went away quickly and didn't leave any redness/puffiness but it also means 2) if it managed to make my skin sting a small bit than that really is quite worrying. If you do have sensitive skin than I would advice you to stray well clear.
My overall opinions is...meh! I like it enough that I will continue to endure a bit of a prickly feeling on my skin and finish the bottle I have however after finishing it I plan to hunt out another cruelty-free make-up remover that doesn't sting at all and properly removes my make-up. But I wouldn't recommend it for anyone with sensitive skin. At all.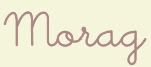 N.B. The Body Shop is cruelty-free but is owned by L'Oreal, who are not.