I'm always on the look out for new natural and animal-friendly products so when Australian brand Sukin released their products in the UK and offered to send me a product of my choosing, I was all over it.
Admittedly I don't have dry hands (or body, or face) but for me using body butters, hand creams, exfoliators is about enhancing what I consider one of my best features. I've used moisturising hand washes/soaks before and love having one there though admittedly it's not something I would go out of my way to buy. With an office job my hands don't (normally) come into contact with anything harmful or drying but since I'm planning to take up gardening this Spring (rock and roll!) my hands might lose their normal suppleness.
I have kept this bottle in my shower since I received it not long before Christmas. You're probably meant to keep this on your sink but as mine is already brimming with stuff as my flat is still very sans-mirrors in anywhere but the bathrooms I decided to incorporate it into my shower routine.
After first use of this product I did notice a different in my hands. As I said my hands are naturally soft but this took them up to baby soft. And my hands have been obviously touchably softer since. This product smells like a typical natural product - like a strong smelling plant, which does nauseate me a bit when I smell it straight from the bottle. However the small pump I take for doing my hands in the morning doesn't leave a lingering scent.
Sukin hand wash is being sold at £8.12 (
via Cress UK
) which at first can seem like an eye-popper of a price for a hand wash but you get 250ml and believe me when I say I'm only one tenth of the way through my bottle after a month - it works out at good value. Weather or not I re-purchase will remain to be seen; maybe I'll need something stronger once my balcony garden gets underway. But this is a product I am giving the thumbs up to!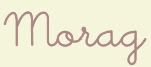 *As mentioned this product was sent to me for review. However opinions are my own and I have received no payment for this post. I'll also state that in terms of animal testing I am taking the word of the company and performed no further research into their policies.