Recently I have began reading tweets and comments on other blogs from some of the younger Scottish bloggers making serious decisions about university. Whilst the main factor about moving for university should be the course itself I think it's still important to factor into the city where you'll be studied as this will be home for the next four years so you're going to have to make sure you are happy (it's difficult to concentrate if you're unhappy).
I now graduated almost a year ago (eek!) and have lived in three Scottish cities (grew up in Aberdeen, studied in Dundee and now live in Glasgow) whilst still visiting my group of friends in Edinburgh regularly. Therefore I have a lot of knowledge on what it's like to live in these cities. Not visit and go for a night out; I mean pay rent, work the transport system, buying your groceries and if you'll need a part-time job to survive.
Aberdeen
Having grown up here does make it hard for me to view it from a moving-out-of-your-parents-becoming a financially-independent-adult perspective, but living almost 18 years there (and still having my family there) does give me a lot of knowledge. First off, Aberdeen is expensive and if you want to study here I'd seriously look at a part-time job (or asking your parents how much they can afford to give you). I've never personally rented in Aberdeen but most of the people I went to school with still live with their parents cause they cannot afford to move out. Transport wise, I live just north of the city and it costs me £5 for a bus into the centre and just over £2 for a train (which I still need to catch a bus to get to!). The roads are easy to drive in (not too many one-way streets) but they can get very congested because there is a river to cross in the north and the south. The transport system really does leave a lot to be desired (also, the airport barely flies anywhere).
Saying that Aberdeen has made great strides in recent years to become a 'happening' city. The Union Square shopping centre opened after I moved, the AECC now hosts big concerts and we now also have that golf course (and the windfarm). As far as 'bad areas' go they are there but they remain quite difficult to accidentally wonder into (but Aberdeen University is actually beside one of the worst!).
My final point doesn't bother me because I'm an Aberdonian but apparently our lingo causes some confusion. Swot up!
Dundee
And now moving onto my own university town. There's maybe not a lot I can say that I haven't said before but I'll reiterate the many points I have talked about. I don't regret my time in Dundee and I still visit often but I'll never live there again. It's small, which does make it easy to get around (you can walk from one side of the city centre to the other in under 10 minutes) but does mean there isn't a lot there. You're going to need some really good friends and good nose for finding the hidden gems (which do exist!). Also, the nickname 'Scumdee' - I may get slack for this but I can see why it exists. The 'neds' don't stay in the bad areas but are very obvious in the city centre, wolf-whistling is really bad here and no matter what people say about Glasgow and crime I feel much safer in Weegie land than Dundee.
However the smallness does mean it is cheap. I lived in a city centre flat with some other students and my cut was £320, whereas I also lived in a one bedroom flat just outside of the centre for £340. And the bus was no bad either (I can't remember the exact price). This does make it a good city for the poor student.
Whereas I am a big city girl I have friends who have remained in Dundee because they like the shops that a city brings but like that Dundee is so small you're never far from the countryside.
Glasgow
Glasgow is the happening city with something always going on. If a band goes on tour Glasgow will be the Scottish city they stop by and we get the flagship stores. Its urban and hip. However I know people who don't like Glasgow because of how busy it is, and yes, you better walk quickly on Buchanan Street.

Despite its bigness it's a really easy city to get about. Its train system is fabulous and I've never struggled to get to where I've needed to be via public transport. I've only rented this one flat so I cannot compare prices but I'll divulge that I live on the south of the river near the city centre and pay a £360 cut of the rent each month - which I have been told is really good for a flat in that area. But the council tax whacks it back up.
It's no secret that I love Glasgow but every city has its flaws and for me its the Rangers vs Celtic debate. I know strides have been made but having grown up in the most secular city in Scotland with one football team and studied in the city where the two teams have their stadiums only one street apart (closest in the UK!) I struggle not to roll my eyes. It's not rampant in the city centre but if I need to visit a supermarket as opposed to a metro I head into the east which is blatantly Celtic territory. I get out as quickly as it just makes me feel really uncomfortable.
Edinburgh
Edinburgh is not a city I've ever lived in but it is a city I visit very often, and I get snippets of what it's like to live there from my Edinburgh based friends. First off, and you may know this, it is a beautiful city with a lot of charm, and is a bit posh! It has amazing nightlife and has loads of nooks and crannies - just like Glasgow there is always something to do however whilst it is not as big as Glasgow I find the city centre really expansive and quite disorientating. I've been visiting friends for years and still need them to be my guides. However rent is very expensive and one of my friends pays about the same rent as me for about half the size and another friend is 24 and can't afford to move out. But the buses are ony £1.50 max!!!!! I know the 50p increase caused an outcry amongst the natives but Edinburgh is a city I don't insist on walking all the way through.


I hope that if any of my Scottish (or even non Scottish ) readers found this useful especially if you're reading this from a soon-to-be-student or soon-to-graduate perspective. And if you have any questions (or would like some Aberdonian lessons) then just holla!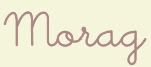 P.S. Sorry Inverness.