As someone who has an unusual name,
I agree with everything this post says
.
On that note, need to know how to pronounce a unusual name?
Here is your guide
.
12 sneaky pies pretending to be milkshakes
I do love a bit of Edinburgh and the lovely
Lynne has put together a small eating out guide
.
A Brooklyn based vegan clothing line
(that ships internationally).
101 everyday ways for men to be allies to women
.
Male sexual entitlement hurts everyone
.
Start-up toolkit
(a list of everything you need to get started in a business)
Fill in the blanks blog titles
.
Homemade chai latte
.
If Disney Princesses had Instagram
.
Tomato basil pizza dip
.
Grilled polenta with avocado relish
.
Make yourself some fancy toast
.
I've been loving Tegan and Sara recently -
especially the song My Number
.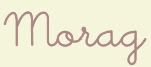 P.S. The electricity in my flat has been acting up, hence my lack of blogging. It's back now and next week I'm off work. :D