Howdy there, the final Sunday of 2013. I've had a packed but relaxed week which led to over-usage of my Instagram but I've picked out a few non Christmassy bits to share. I've been back at my parents' house since Christmas Eve and have used this time to eat far too much pizza and fancy cheeses, put an end to those 'are you going brunette?' questions and work my way through the Buffy/Angel seasons (I'm near the end of season 4 buffy/season 1 angel if anyone is counting). I also headed into Aberdeen city centre today primarily to get my forward helix done but also to look at some sales stuff after the major crowds had died down. I still managed to pick up a few things from Scottish Fine Soaps and some items from New Look I had been after for ages (denim shirt and pleather shorts) plus a statement necklace from H&M.
I'll be seeing in this new years quietly (possibly with the wild idea of going to the local pub) which despite pouting about it for a bit is nice as this will be the longest period of time I've spent at my parents' house since I moved away to Glasgow.
I hope you all have a lovely new years eve whatever you are doing, and a beautiful 2014.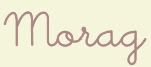 This is going to be the final In This Week I write as I've been finding myself repeating myself a lot e.g. when I mention I've been to a restaurant and then three days later I review it. I'd rather just free up my Sunday for an independent post. Plus, my weeks stopped being exciting when I entered full time work and spent my evenings watching Hollyoaks. Hahhaaaa.