This September will host the half decade anniversary (!!!) of when I packed up my life in Aberdeen and made my first move to another city. And this move seen me move into a ratty old student flat shared with seven other teenager girls and a dorm room which was literally a box with plain walls, a bed, a desk, a bedside chest of drawers and a wardrobe. Sexy, no?

But unless you're parents are gangsta earners who can put you up in a posh private student accommodation then you're probably gonna get much similar.
But despite the basic decor in a 1970's building, I think I did not too shabby (see picture above).
I also did much better in my second year of university but I never actually took a freaking photo so you'll just have to believe that my bedrooms got better from then on.
Here's my dorm room tips:
Move furniture around
My room was quite rectangular with most of the furniture down the long sides. If you're slightly better at geometry than me you might realise that if this is the shape of your room and you want more floor space, put you bed (or desk) along the short end. Voila, instantly bigger room.
Buy extra furniture (only after you've arrived)
Unless you're moving into fancy private halls, the marketing brochures generally lie. The photo showed a desk with drawers but I didn't get that and I turned up to my second year halls with a mirror (because my first year halls didn't have one) to find that my new en-suite (fancy!) had a large mirror. Standard. However extra furniture I did buy which came in super handy was my own shelving (which I kept until fourth year) and an old foldable coffee table my parents never used with a fancy tablecloth from Nepal thrown over it. And a pop-up laundry basket.

The hooks you see over the top of my wardrobe actually didn't fit over the wardrobe in my second year halls.
Tablecloths
It was my mum who brought down a tablecloth for me to throw over my desk and it gave my room some much needed vibrancy. Next year it wasn't on my desk but on the aforementioned foldable table, which acted as a bedside table.
A mini-office
Your university stress levels will be managed so much better if you can afford to set up a mini-office. My first year I didn't have anything until my boyfriend of the time gave me a PC he had lying about (as you do) and everything went so much smoother after that. The money from my summer job, between first and second year, went on buying a new PC, a printer (with a scanner included cause I'm fancy), a netbook and a shredder. Also, get internet (proper internet, dongles are a tad shit).
Saying this, once I moved into private non-halls accommodation I could only concentrate in the library.

Take advantage of all inclusive electricity
As a general rule, most halls have utility bills included within the rent. My first year halls didn't (and second wasn't meant to, but we discovered the meters never ran out haha) but students I knew who were in all-inclusive halls had fairy lights and net lights scattered about their room.
Try and minimise your belongings
Generally speaking, dorm rooms aren't huge so try to minimise your belongings and don't bring the kitchen sink. Leave clothes you never wear behind and don't bring loads of framed pictures of you and your bezzies (take the normal photo and blue tack it to the wall). Bare in mind - depending on who you live with - you might also need to make room for your own kitchen stuff in your bedroom (you'll probably only get one cupboard each in the kitchen and if you have the same luck I did in first year you might think your flatmates were raised by wolves).

It's part of the student experience to collect bottles, free t-shirts from club nights and random inflatables, and within time these will become your primary room decor. I wouldn't use hand-made posters from a superhero night out to decorate my room these days, but I honestly have no regrets that I once did. ♥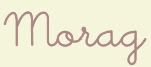 P.S. For anyone going to study at Abertay, this is a basic room in Alloway Halls.