In case you didn't realise from the combined tweets of myself and Gillian of
elevatormusik
, Wednesday night I was in Edinburgh for the long awaited Alkaline Trio gig (we bought our tickets in, like, May).
I've known of Alkaline Trio since roughly 2004 (so Myspace days then) and have considered myself a fan since then but Gillian however is a super-enormous-used-their-lyrics-as-a-username fan (sorry Gillian) and she was on the lookout for tickets since they released a new album, My Shame is True, this year.
They, for some reason, decided to only play five shows across the entire UK (well, England and Scotland) and I remember a few upset internet tears on Twitter that they hadn't realised there was even a tour! But anyway, the Edinburgh gig was played at The Liquid Rooms (which was on the hill leading up the castle - I get really disorientated in Edinburgh so I can't provide any better directions than that!).
They did bring a support act with them but I never caught their name and Google didn't answered my question either. One or two of their songs did sound familiar though. They weren't on the stage for long which, despite respecting the reason support acts come along, did add to the enjoyment as who really pays attention to the support acts?
I only have once because they were also a band I knew of
.
The entire gig did move quickly - which was a change but did make the gig more enjoyable instead of waiting an hour for support act to come on, support act playing for 40 minutes, another 40 minutes waiting for main act, then an hour of main act. This may have been more to do with the venue itself as the Liquid Rooms is used as a nightclub so I figured we had to be out in time to have it changed around for the drunk people coming. It was also small and warm, and probably not suitable for claustrophobics (I'm always such a delightful reviewer).
In the end Alkaline Trip themselves did get through just over an hour of songs. The song choices did include their newer stuff but also a lot of their older albums which is probably because the room seemed primarily filled with people my age whose clothing choices did raise the question of "so did you have a MySpace by any chance?" I was however upset that my fav '
Time to Wast
e' wasn't played. Boo!
Alkaline Trio are definitely worth seeing live. But the venue itself I think hurt their performance slightly as the small venue did make it echo a bit and you can feel the vibration in the floor a lot more (but hey, I know that is some people's cup of tea). So Matt Skiba and Co, if you are reading this (which of course you are), thumbs up to your performance but next time you come to Scotland you should totes go for the the 02 in Glasgow (and I promise that is nothing to do with my bias as a Southside dweller).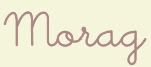 P.S. Sorry for the ramblyness of this post - my throat is bugging the health out of me right now but I just wanted to get this post up before it was two weeks later.