Being a lifestyle blogger writing about a whole range of topics does mean that a lot of commenters will only pop up on occasion. Some want some cruelty-free beauty, some only want to look at pictures of food, some only want updates on my life and some only want to see what I've been wearing. And as a mixed-niche blogger that has always been expected.
But there has been one type of post that I write that has always been most popular. And out of all the topics I write about I am really happy that it this one that gets my readers to sit up and respond.
And that's my pro-women posts.
Last week I wrote the first post in my anti-diet series that spoke about motivation, and the correct motivation at that. How focusing on your health should be the priority when adopting a healthy lifestyle, not a twisted obsession with how many millimetres there are between your thighs. Whilst it wasn't in yo-face-feminist my belief that skinny and healthy are not the same thing stems not just from scientific fact but also from my feminist ideals. And it made my grin that many of you spoke up to agree.
But that was little compared to the response I got back in early March when I put on the Internet
my reasons for being a feminist
. And whilst I haven't checked my stats, on the face of it that is my most commented post
ever
. To know that other bloggers agree that feminism still (unfortunately) has a place in this society makes me want to do several large fist pumps.
Look, I love my foundations, and I love my statement rings and I love rambling on about vegetarianism and I love when people respond. But if there's any type of post I want to be 'recognised' for it's the ones that encourage women to dump the creepy boyfriend, wear that short skirt if she wants or choose when she wants to be a mum (or not become a mum at all). And use my voice to say that nobody, man or woman, should ever work out or diet to keep up with some silly ideal of beauty. And it make my heart do a dance that you agree!

Now only if the rest of the world would agree.

Lots of pro-women love!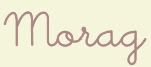 P.S. I have a post burriedied in my archives from when I didn't have many followers called
A Baking Feminist OMGWTFBBQ
!