I started my Dundee Delights series over year ago just as I entered my final semester of university. It was designed to showcase some of the hidden gems I had discovered during my time at Abertay in a city that, for the most part, isn't particularly cosmopolitan. However the end of the coursework push meant I had no time to blog about these places before my departure and I didn't see any point in continuing the series after I moved away.
However I'm still in Dundee more than I originally thought I would be and in recent months I've been Twitter canoodling with some Dundee-based bloggers. I admittedly wouldn't live in Dundee again and I wouldn't generally recommend it but due to certain life circumstances such as a particular uni course, a job, or a spouse, you may find yourself living there and might want to find the diamonds in the rough. But saying that there are still some places (and people, duh!) that I miss.
And one of these places is Kage Nightclub (yes, I am now moving onto the point of this post).
Dundee doesn't have the numerous nightclubs that the other Scottish cities have. And a regular compliant I hear is the lack of 'niche' clubs (or somewhere that doesn't play dance music). But if you look they are there and Kage nightclub is one of them. Kage nightclub is situated opposite the Dundee Bus Station on St Andrews Lane, the lane beside Out and Soul. I admittedly didn't even know this place existed until I was in my second year of university (I believe it opened a year before I started) and didn't even end up there until my last few months of living in Dundee.
As I mentioned it's niche and if you know me at all you'll be assuming it's the pop-punk former MySpace kid niche. However it has various club nights including Asylum for the metal-heads, Irie Lion Sound for the reggae loving types, and Warped which is for those of us who wish MySpace was still a thing.
Other reasons I love it:
It is £4 entry (cheap by even Dundee standards)
Drink prices don't increase to make up for the cheap entry
Boys who wish to court me ask my name and buy me a drink, instead of grinding up behind me
The music isn't so stupidly loud you need to cusp your friend's ear to say you need the bathroom or shout at the barstaff
It's difficult to lose your friends
You can turn up looking like a goth, stereotypical fashion blogger or regular person and no one looks twice
Eighteen year olds and thirty year olds party away beside each other, and again no one looks twice
The same people show up regularly, who you genuinely get to know
For comparison my favourite club in Glasgow is
The Garage
and my favourite in Edinburgh is
The Hive
. And there are definitely similarities (one of the Kage DJ's used to DJ the Hive a few years back) and I know I'm not the only one who likes more than two of those clubs.
Also: I'll be there next weekend
One of the main reasons I'm posting about Kage this weekend is because I want to give a huge shout out to an event that is happening next weekend. My good pal Alan is making his DJ debut to raise money for the Dundee music project
The Rusty Hip Collective
and obviously I'm going along to cheer him on (and drink at the club's new bar). And I'd love if any beautiful Dundee readers would show some love to my favourite Scottish nightclub and
Get The Funk Out
(the event itself).
And yes, I did say favourite nightclub in the whole of Scottish person land. I've lived in three Scottish cities and regularly visit a fourth so I know my Scottish nightlife, and this is the best. Even better than The Hive. Blaspheme, I know.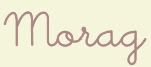 N.B. Photos in this post are not my own and were taken from the Kage Nightclub Facebook page.