At the beginning of this week I posted my gift guide as to what I would
buy my boyfriend for Valentine's Day
, you know, if I had a boyfriend. Within this post I featured a bean with I Love You etched into it and a You Are My Lobster poster, both from an online store called
notonthehighstreet.com
.
I first heard of notonthehighstreet.com from
Rosie's lovely blog
(where she features lesser known sites/brands often) and fell in love with almost everything on it. It seems like the perfect place to buy a small trinket for your home or a gift for a loved one.
Or a Valentine's gift for your pretend boyfriend. That too.
So I was really excited when I was contacted about their #tweetheart campaign.
Completely outshining a personalised card from their
journey together range
the #tweetheart campaign brings personalisation to a new level. Even in a slightly cheesy way (but hey it's Valentine's Day).
In the run-up to Valentine's Day loved-up lovelies can tweet romantic messages with the tag
#tweetheart
on Twitter or leave a message on the
Not on the High Street Facebook page
. Out of these messages five of them will be selected to be given the 'live' treatment - you know using musicians, artists and public space.
I wouldn't call myself the biggest romatic ever but I do love myself some Valentine's fun and I don't think I'd ever really truly belong with a guy who huffs and puffs about Valentine's Day. This would maybe embarass me slightly but would make me feel extra loved (and show that you are creative - a trait I think many women rate as attractive).
And after Valentine's Day you will be able to view the live performances, right here on mo'adore. I'm mega excited to see what some London sweetheart's get up to!
How to enter:
To enter a declaration, simply tweet @notonthehighst using the hashtag #Tweetheart or post it on the company's Facebook page. Chosen entries will then receive a private message from notonthehighstreet.com to get more details on where their Valentine will be on a certain day and the 'live gift' will be delivered during the course of the week commencing 11 February. All entrants must be in London.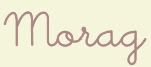 * I was contacted by a PR agency on behalf of Notonthehighstreet.com to write about the #tweethearts campaign but have no recieved any paymentto do, but instead the exclusive content of the videos after all the events take place!