Dentyl Active Mouthwash*
Whilst I've never documented it on here: I am a huge teeth person. I think it comes from having had braces on for three years and that oddly proud feeling of not having had a single filling in my 22 years. Teeth is also something I'm quick to notice on another person. Therefore I take care of mine.
I was offered this as PR sample (but received the full sized product) and after some Googling discovered that Dentyl Active is a cruelty-free brand.** I had seen this mouthwash before but usually I stick to cheaper brands as I don't view mouthwash as the most important part of my regime.
Admittedly I wasn't overally impressed. Shaking the liquid together made me ask myself in bathroom "why can't Dentyl formulate it differently so I don't have to shake bottles at 8am?". Also I was expecting it to be minty but it wasn't. I can't really describe what it did taste like, but it wasn't the minty freshness I expect from tooth products. I think the only thing I liked was the colour.
Sorry Dentyl thumbs down!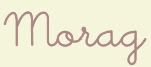 * Was sent to my for free for consideration. My opinion is my own.
** My confirmation of this being cruelty-free was Google - I have never contacted the company.